ADEKOM K-Compact Series Full Feature Rotary Screw Air Compressor Package (Floor Mounted, Tank Mounted, With Or Without Integrated Dryer)
With its compact footprint, low noise operation and integration of air and condensate treatment equipment, the K-compact series offers complete versatility for your production. The K-compact's integrated design allows the compressor to be placed on the production floor, reducing external piping costs and minimizing pressure drop across the system. This increased efficiency can create strong energy savings for your business.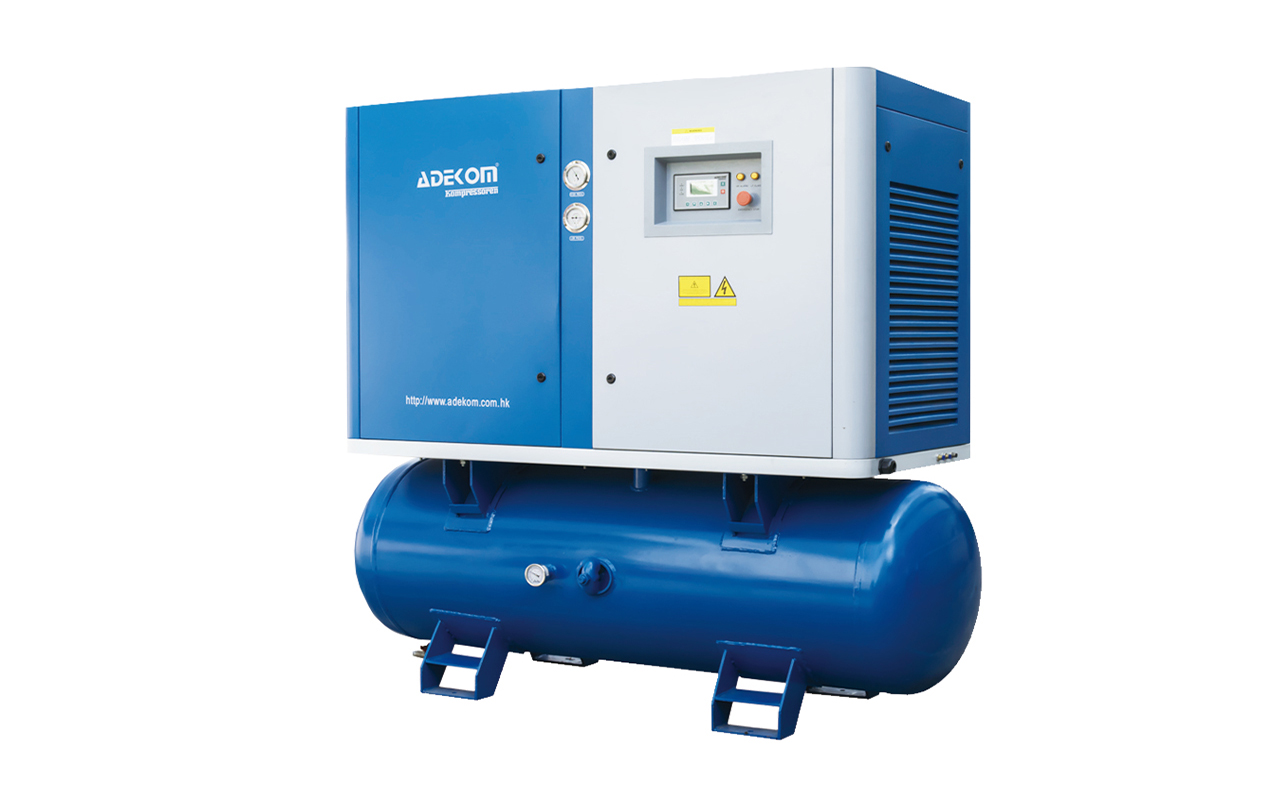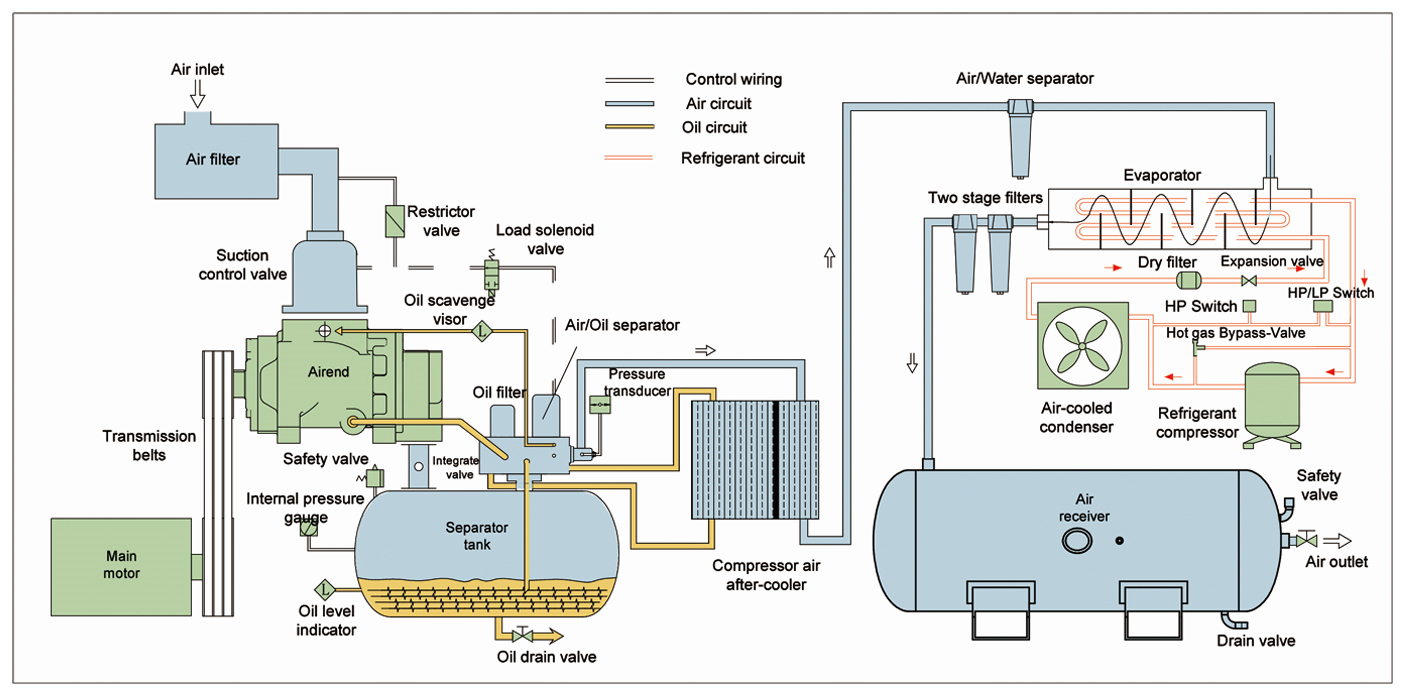 compact Series Full Feature Rotary Screw Air Compressor with Integrated Air Dryer and Horizontal Air Tank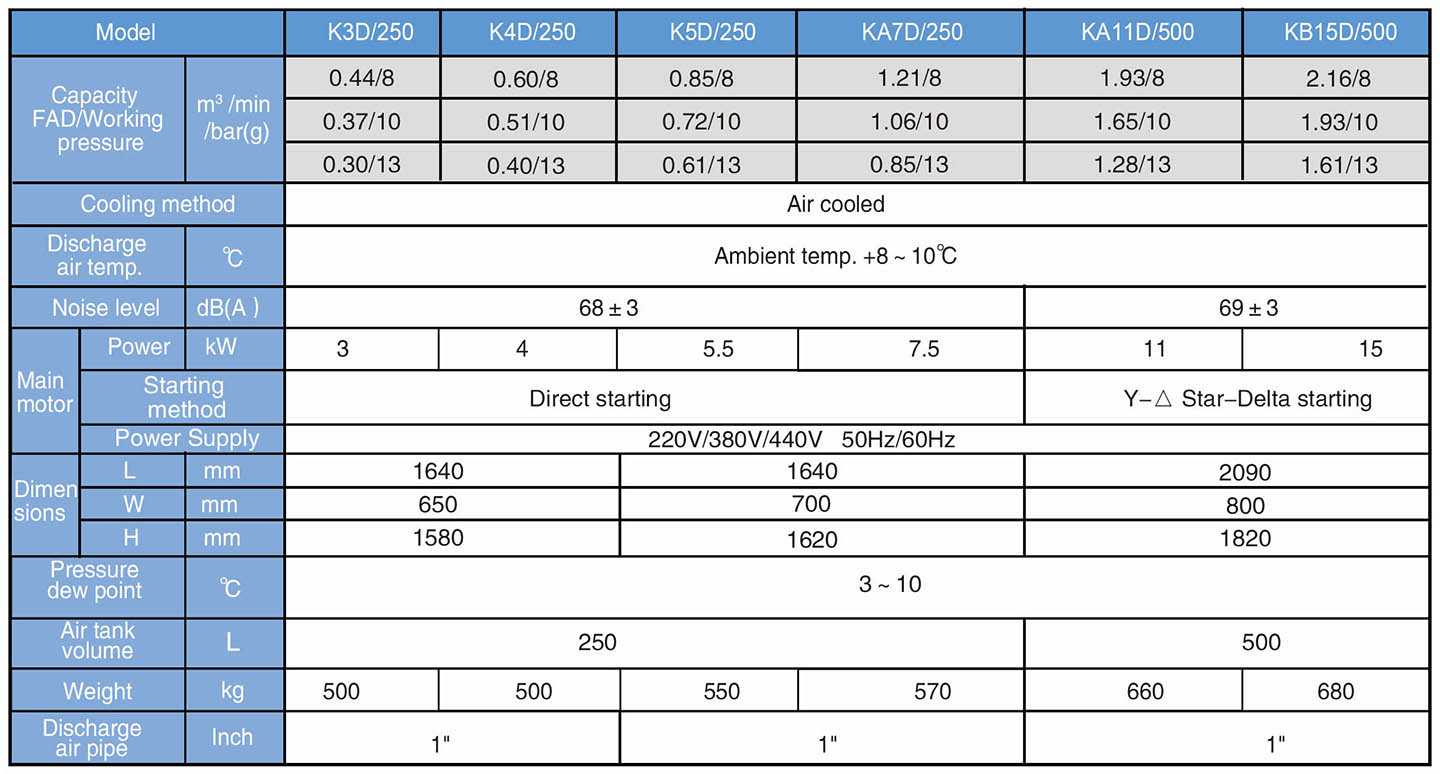 Environmental friendly refrigerant is adopted.
Easy and low cost maintenance: long service interval on consumables, less oil capacity.
Advanced microprocessor based electronic control and automatic monitoring optimize the operation for efficiency and reliability.
Real plug and play compressors deliver ready for use - minimizing production downtime and reducing installation costs.
Rugged Germen screw airend allows for a 100% continuous duty cycle.
High efficiency, TEFC, IP55, class F electric motor for continuous trouble-free operation.
Optimally sized aftercooler guaranteeing ideal running under all conditions.
Spin-on oil separator and filter for quick maintenance.
Low noise operation, reduced piping costs and limited pressure drop.
K-compact Series Full Feature Rotary Screw Air Compressor with Integrated Air Dryer without Horizontal Air Tank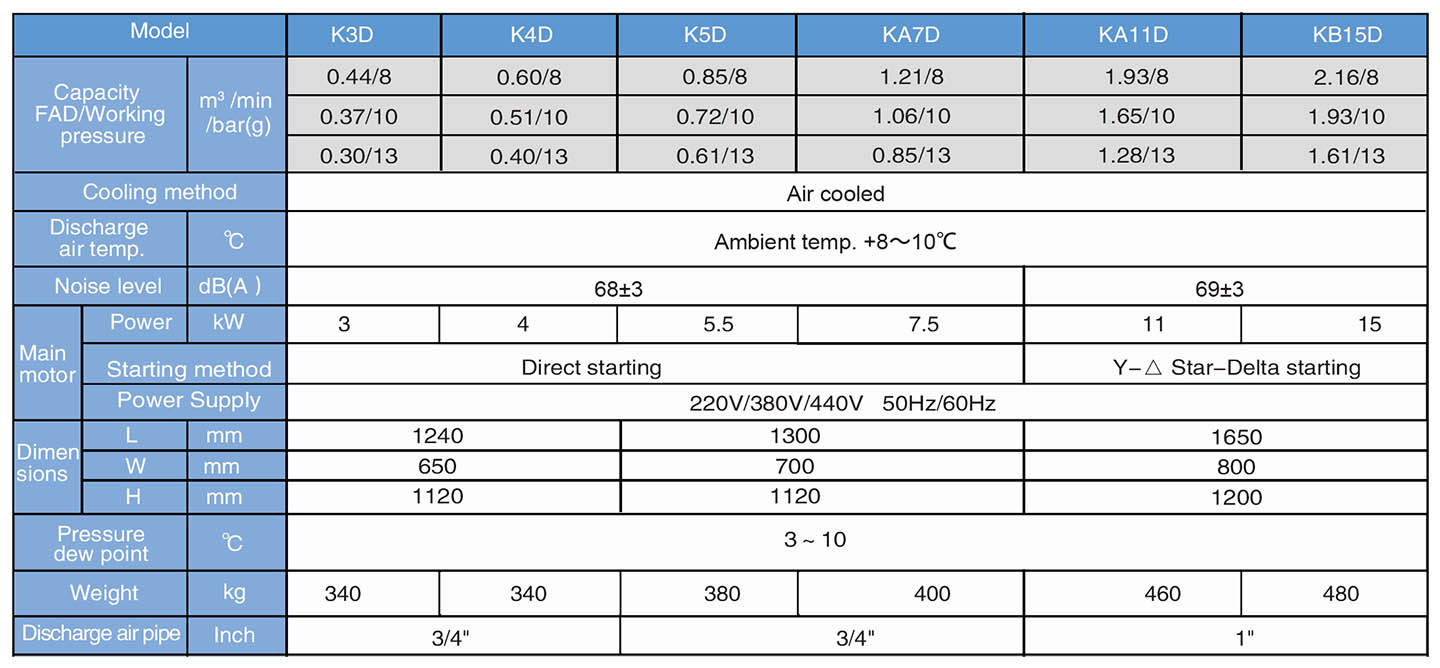 K-compact Series Full Feature Rotary Screw Air Compressor with Horizontal Air Tank without Integrated Air Dryer