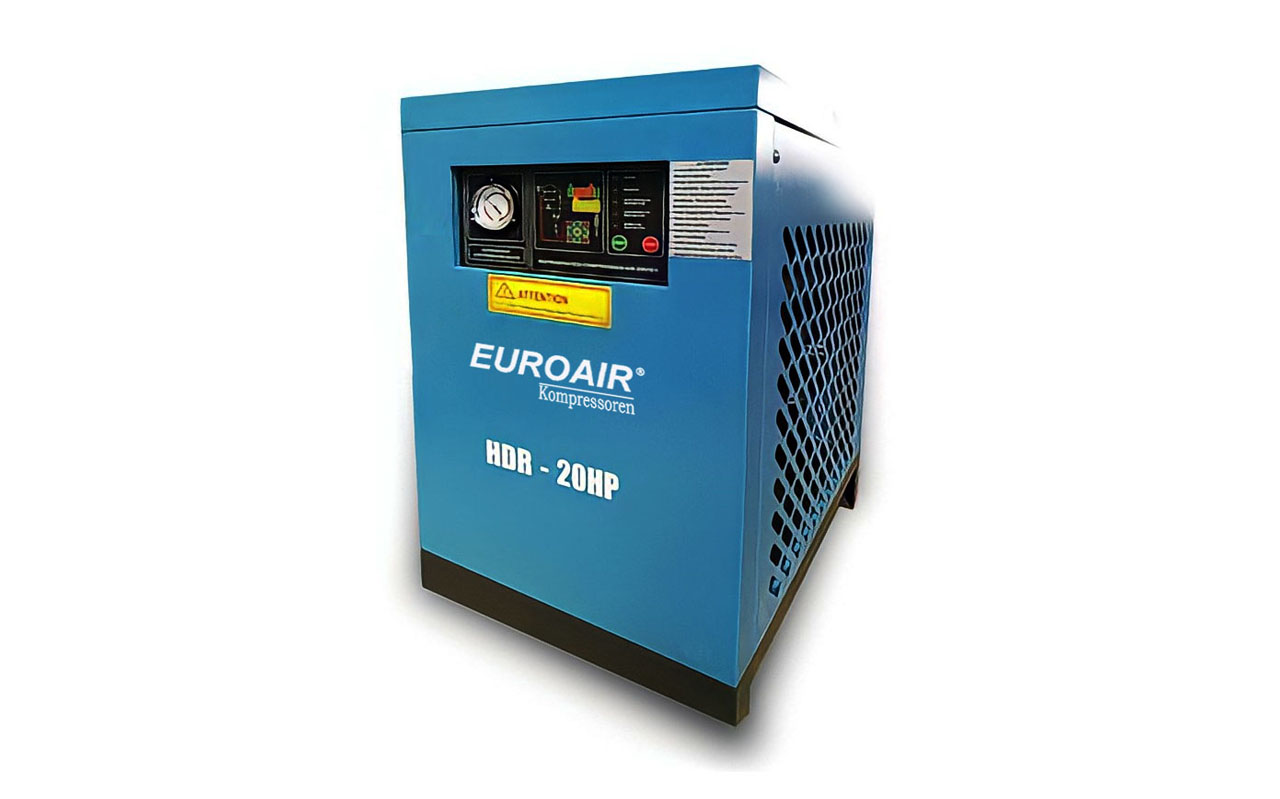 Euroair Refrigerated air dryer is designed to reduce the moisture in the compressed air through forced cooling, which can effectively solve the problem of harmful moisture in the system and provide users with dry and clean compressed air. It is widely used in various industries, such as pharmaceutical, cosmetics, chemical processing, food and beverage industries. The main reason for the popularity of this method is that it uses mature technology to produce pressure dew point. As long as the installation and maintenance are proper, there will be almost no problems in the later use of the project :
Reliable.
Efficient.
Compact.
Energy-saving.
Why Should You Need Euroair Refrigerated Air Dryer ?
Safe operation, to protect your investment. Untreated air will cause corrosion and damage to the internal structure of the pipeline and air compressor. This will eventually cause the system to crash, a waste of time and money. The air dryer will help keep your system running without damage, your operation long-term safe and reliable.
Ensure the quality of end products. No matter what your application is, you need to ensure that your final product is high quality. Air containing water vapor, dust and oil will cause product deterioration, which is very expensive for enterprises. The air dryer ensures that the air is pure and dry before reaching the point of use.
Working Condition and Technical Data
Capacity : 1.2~400m3/min.
Working pressure : ≤1.3Mpa (13bar).
Max.inlet temperature : 80°C.
Max. ambient temperature : 40°C
Min. Ambient temperature : 5°C
Cooling type : Air-cooling / Water-cooling
Refrigerant : R22
PDP : 2~10°C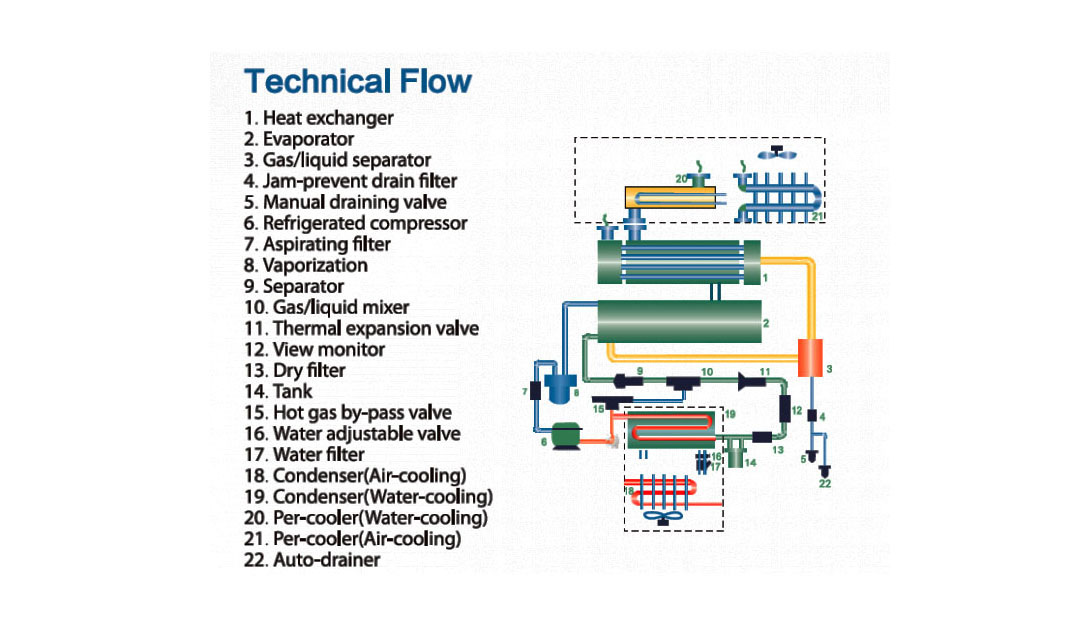 Specification of Air Cooling Refrigerated Dryer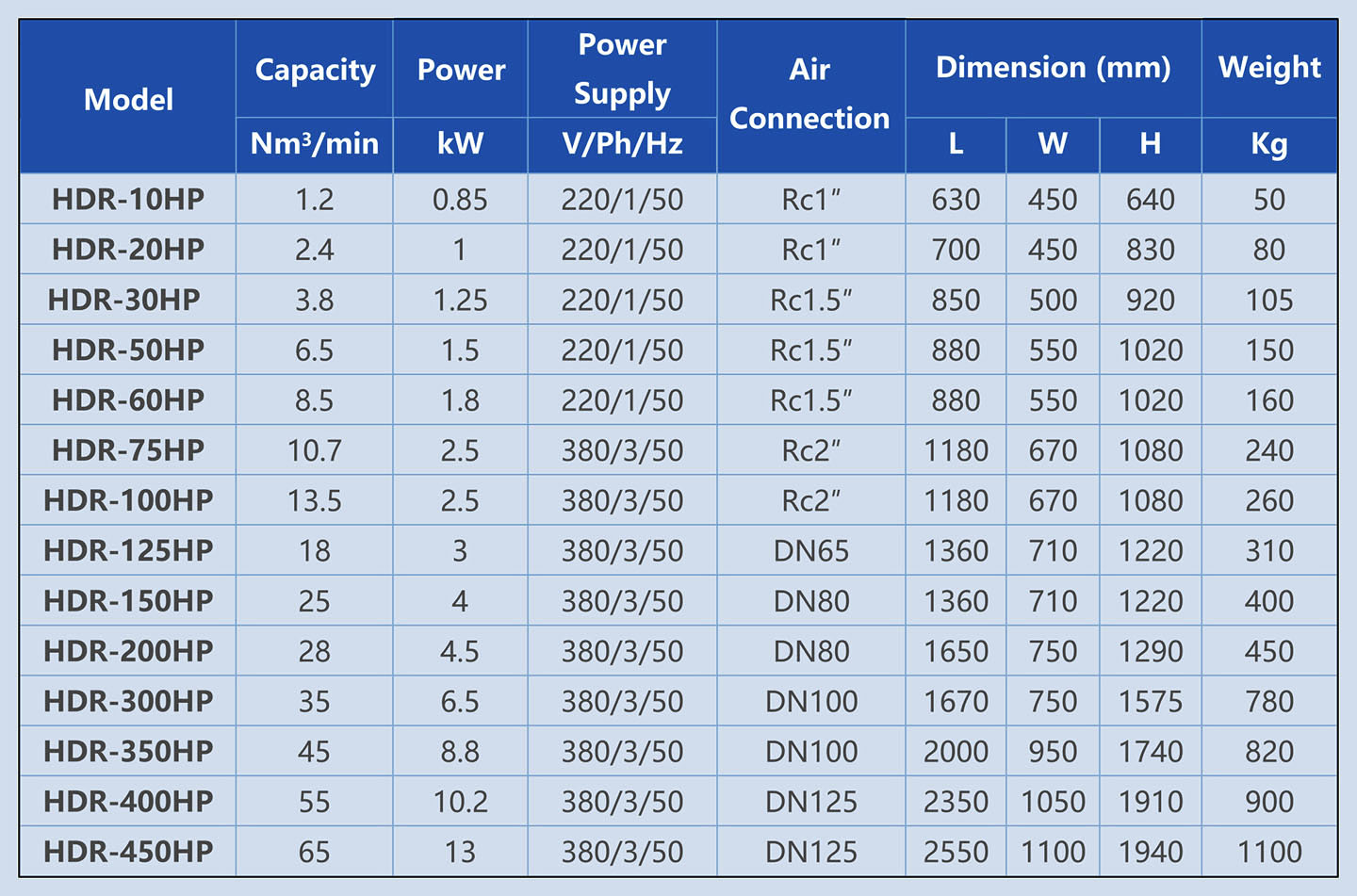 Specification of Water Cooling Refrigerated Dryer