During the research and development of KDR series rotary scroll oil free air compressor technology, it attach much importance to reducing unnecessary maintenance cost and time and supplying 100% oil free compressed air. Rotary scroll oil free innovation technology avoids the trouble of adding lubricating oil and the risk of existence of oil in rear part of the system. What's more, continuous operation for 24 hours, compact structure and small footprint Provide users with green air source which is oil-free, odourless, clean and dry, no need to add any lubricating oil, so it is environmental friendly, not only compressed air free from oil contamination to end products, but also provide dentist and dental technicians with reliable high quality compressed air Maintenance free, fully automation and easy operation.
FEATURES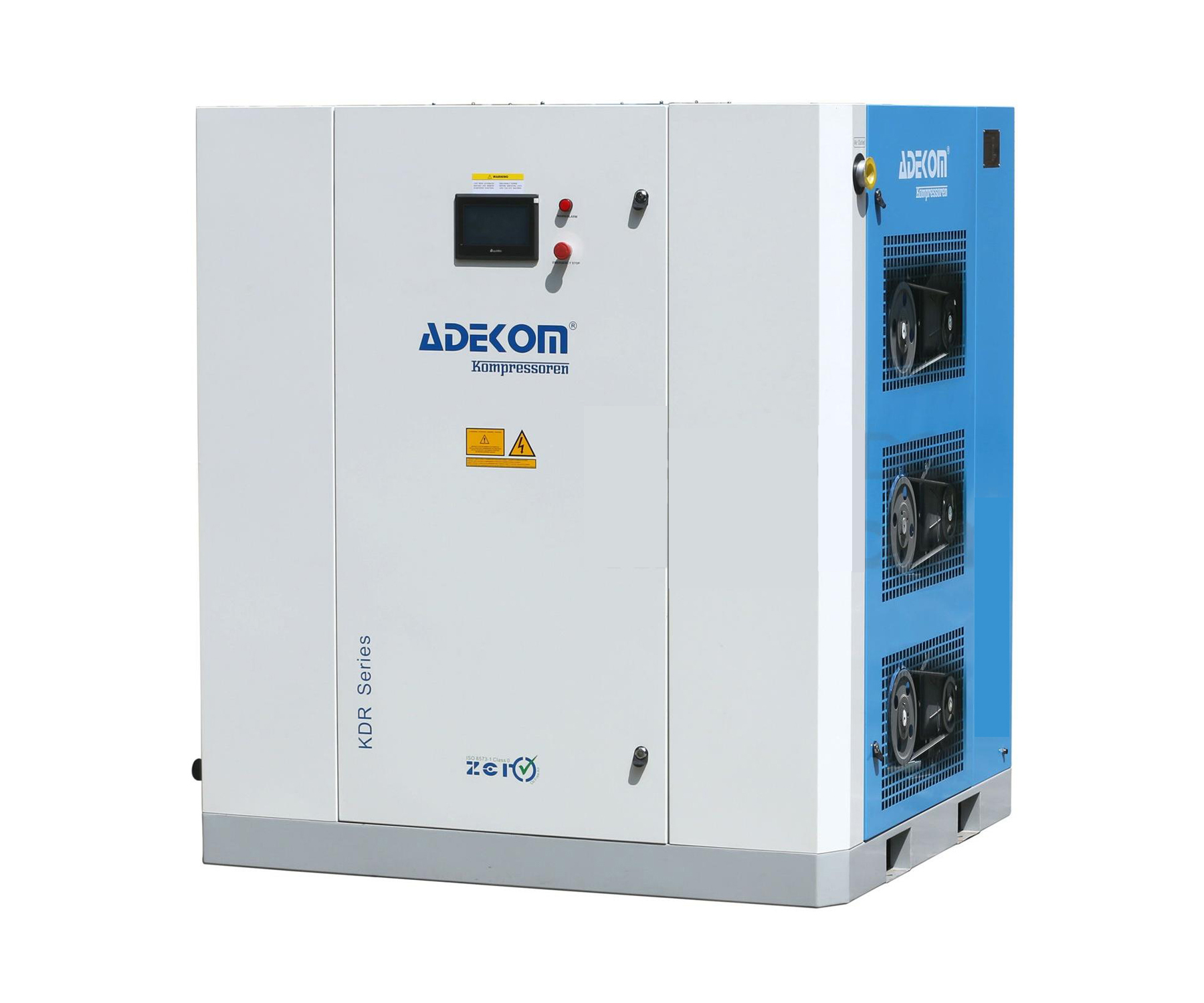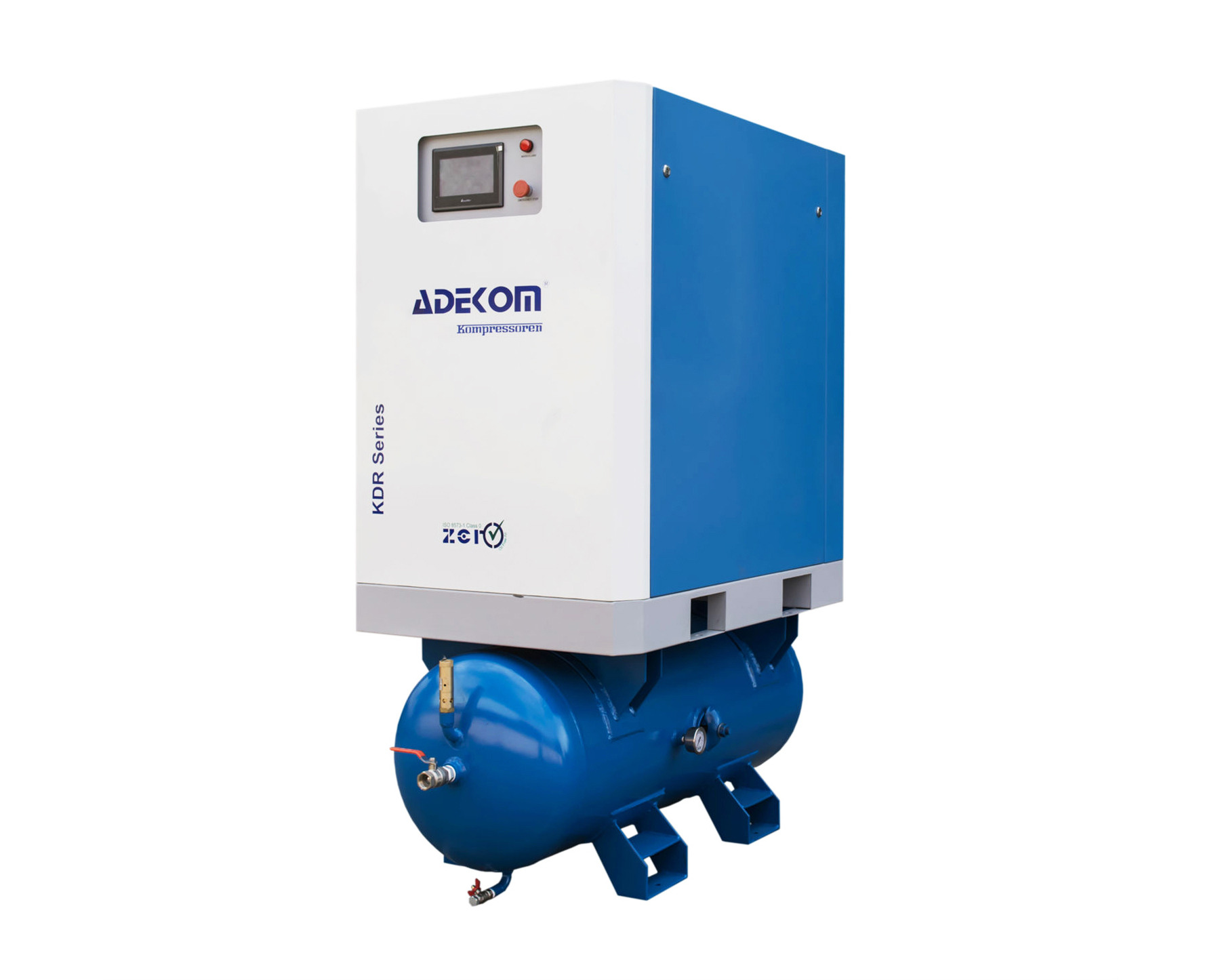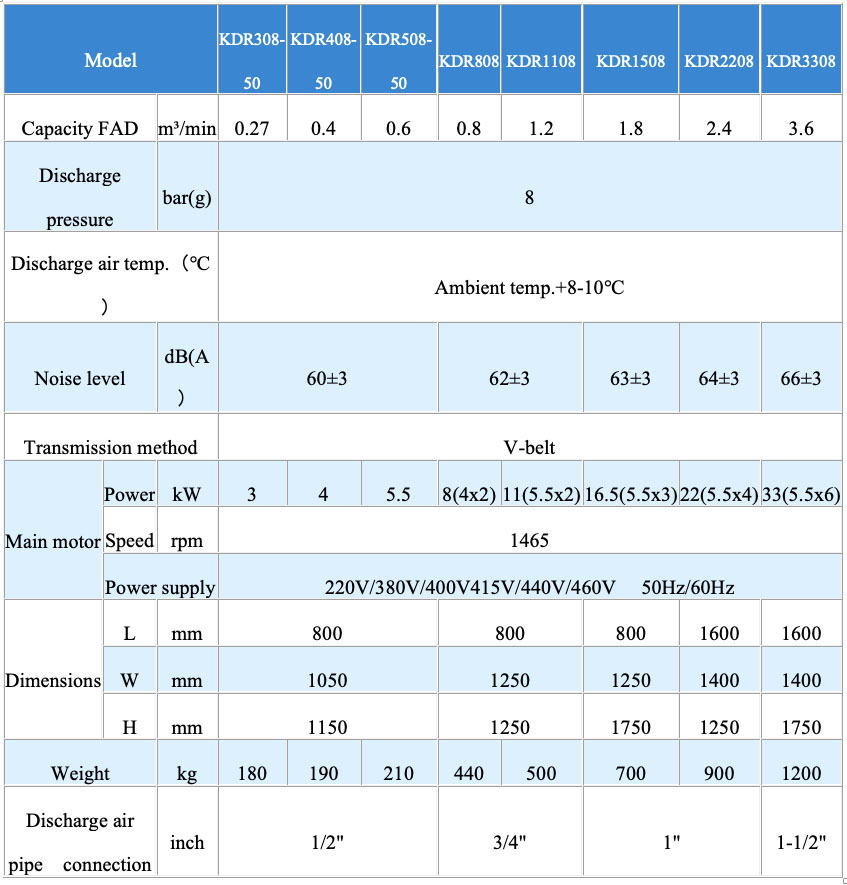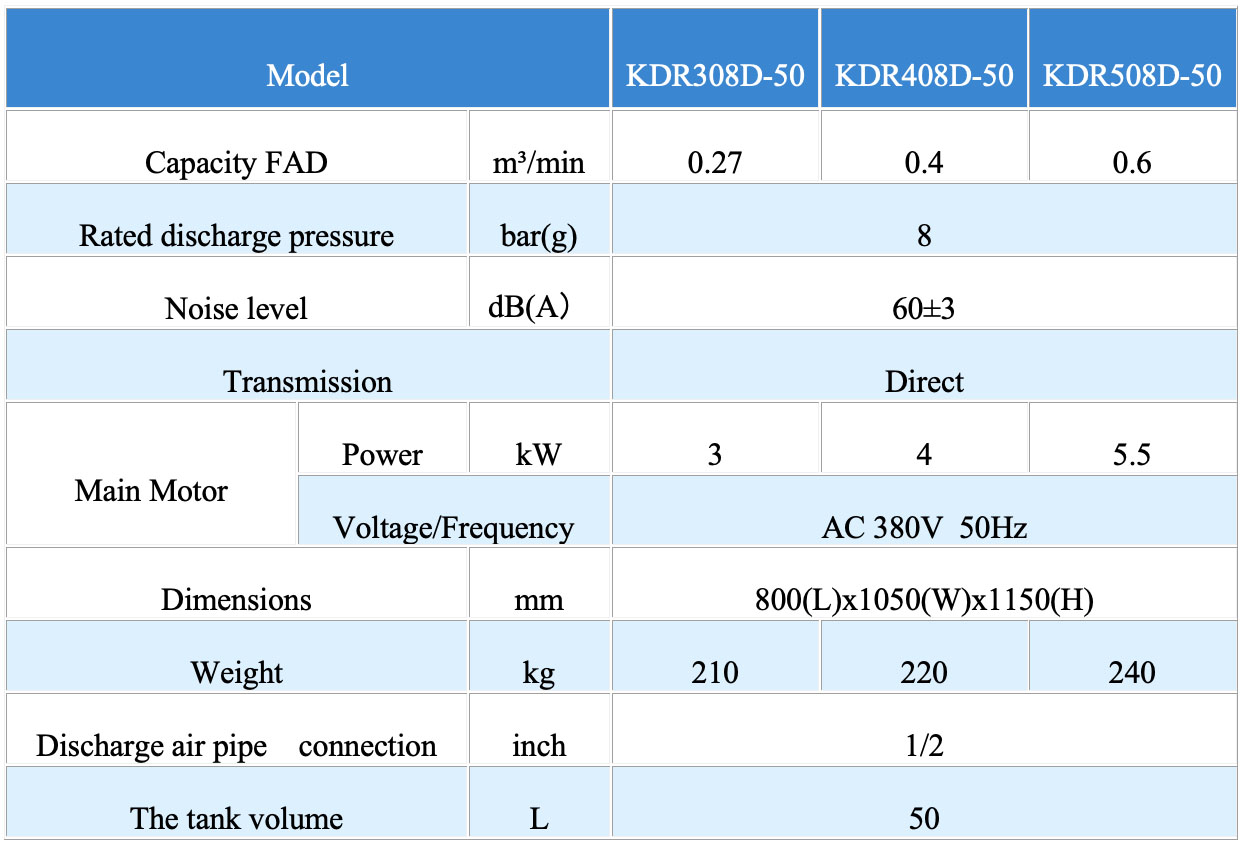 REMARKS
Unit performance measured according to ISO 1217, Ed.3, Annex C-1996.
The noise value refers to the measured value at the time of the full load operation in non-sound chamber (positive 1.5m, high 1m) .
If all the technical data subject to change, there is no notice; if in doubt, please refer to the manufacturers or dealers to check.